Classes
We offer Group classes in a studio environment and also Private lessons side ice or in studio.
Testimonials
"In case she hasn't said it, she loves the class. She stretches before she goes to bed every night, usually showing off her splits (which make me cringe, of course). I imagine we'll be installing a barre upstairs soon. It's really made a difference in her skating. Her coach is just starting to choreograph a new program for her, and I'm interested to see how much more graceful Sabrina will be (she may be asking you a few questions in May). So thank you from all of us!"
"I also wanted to express that my husband and I have been so impressed with the training our daughter, Alexandra, has been receiving from Ms. Jaclyn Levine. She is a competitive figure skater at 7 years old, and since she started in Ms. Jaclyn's class, and private lessons, Alex's skating coach, my husband and I have seen so much more artistic expression and discipline on the ice.
We are very thankful to have such an enthusiastic, talented ballet instructor for Alexandra."
Thank you for all you've done for the girls, especially Caroline. Huge improvement in the component marks this year because of you!!!
"She said working with you really helped tremendously. She was very pleased with all the finer points you have been working with her on. It makes the programs look so good. She probably did not do all the corrections but I am sure they will get better. Thank you for working with her."
"I want to thank you for working so hard with Emily this year. Your input, wisdom, care and concern was invaluable in Emily's success.
Thanks so much Jaclyn for all you are. How much you are appreciated!"
By the way, I've noticed such a big difference in her skating –gracefulness–since you have been working with her! She has always been this "powerhouse" who would just get through the program like she was doing business. She now looks like she is floating and pulling you in with her. Huge difference. And she loves working with you!
"The work that you've done with Katie, I feel is the single most impactful work that you can see immediately when she goes out there. What I love about what you do Jaclyn is that for Katie it's not just on the ice its every moment of her life to have that beautiful posture and to look confident and beautiful!"
"Megan needs you. She adores you…Meg and I hold you in very high regards. You are an amazing teacher. What you have done with Megan's program is awesome."
"I have to let you know..Kailey was on the ice for 2 more sessions..and when she ran her freeskate, I already saw a difference..
Thank you so much..:) and see you next Friday."
Instructors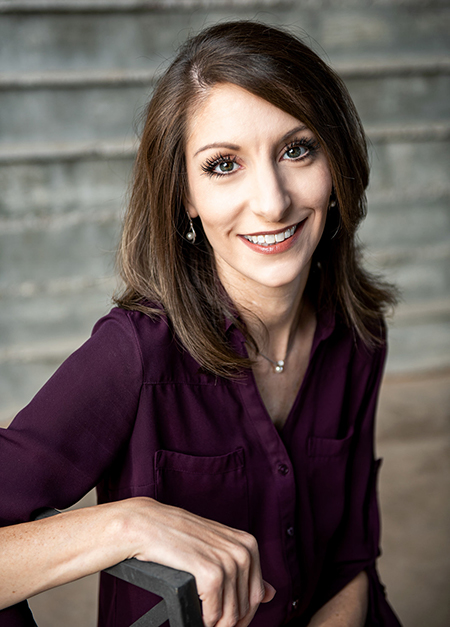 Jaclyn Levine, Ballet Instructor
Jaclyn has extensive training in ballet, studying at Repertory Dance Theatre, Pennsylvania Academy of Ballet, Kirov Academy… Read More