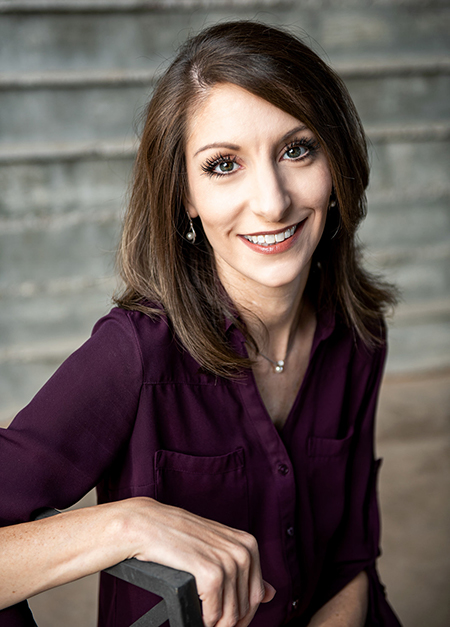 Jaclyn Levine, Ballet Instructor
Jaclyn Levine has extensive training in ballet, studying at Repertory Dance Theatre, Pennsylvania Academy of Ballet, and the Kirov Academy of Ballet in Washington D.C. At 17, Jaclyn attended Nutmeg Conservatory for the Arts' year round ballet program in Torrington, CT, where she received training from Alexei Tchernichov and Eleanor D'Antuono. Jaclyn was also selected for an exclusive summer training program in Philadelphia, PA where she was one of six dancers coached by Vadim Pisarev and Inna Dorofeeva, from the Donetsk Ballet of Ukraine.
Jaclyn spent several years performing with Dance Theatre of Pennsylvania. She has performed in a host of classical ballets including; The Nutcracker, The Sleeping Beauty, Cinderella, and A Midsummer Night's Dream, along with many other classical and contemporary works of various choreographers.
Jaclyn has taught ballet all over the Phoenix metro area since 2007. Jaclyn has been training Arizona's premier figure skaters through her own business, "AZ Ballet for Figure Skaters" at the Scottsdale and Chandler Ice Den's since 2010. Jaclyn also currently teaches at Master Ballet Academy under the direction of Slawomir and Irena Wozniak. Jaclyn has a passion for ballet, and makes it her priority to pass on this love for the art form to all of her students. Jaclyn provides a ballet education that focuses on building a strong technical foundation in a positive, fun, and encouraging environment.
History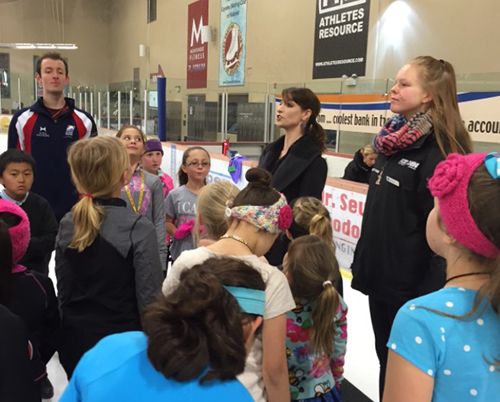 "Ballet for Figure Skaters" started with one 7-year old competitive figure skater in 2010. A Mom and her Daughter came to a local Ballet School in Scottsdale, AZ, where I was teaching a ballet class for 6-7 year olds. The Mom of the Figure Skater told me that she was sent to the studio by their coach because her Daughter was in need of ballet. I was instantly intrigued, because I had been a fan of figure skating for as long as I could remember. After a few weeks of classes with this young figure skater, we did a few private lessons where we looked at her skating programs specifically. It didn't take long before her coach noticed a difference. Then…Word Spread!!! It wasn't long before I had a skater or two from another coach. A month or so later, I received a phone call from the head of the Figure Skating Department at the Scottsdale Ice Den asking if I would be interested in becoming the "Resident Ballet Coach"? I was thrilled, and of course said yes! That was the start of the "Ballet for Figure Skaters" Program.
Ballet is what I do, and it is a part of who I am and I am passionate about my art. I never consider what I do a "job." There's nothing that I love more than to share my knowledge, and experience of ballet with my skaters. Sometimes the smallest things can be so rewarding. Every day that I work with my figure skater students I feel so fortunate to have this truly unique opportunity. It is an exciting "niche" within my own realm. My goal is to "Find the Artist within the Athlete."
It is my dream to see these Figure Skaters look like Dancers on the ice. We have an amazing, supportive team of coaches here at the Ice Den; the professionalism, demand, and opportunities offered are incredible. The Figure Skaters have everything at their fingertips to succeed in their sport. The coaches have been a huge help in supporting ballet for their skaters. I hope to inspire my students, so that they develop a passion and respect for the art of ballet, as well as improving the overall quality of their skating.